100% Naturally Organic, Gluten Free, Soy Free and Toxic Free Foam Parties
Foam Parties are Clean and Safe Fun!
When it's time for something different, it's time for a foam party. Foam parties are some of the most fun you can have regardless of age or location. We have multiple foam machines and can handle anything from a small birthday party in your back yard to a nightclub dance party with our foam pit. Our foamy solution is 100% biodegradable and safe on your skin. The bubbles are hypoallergenic, biodegradable, non-staining, nontoxic, and  water based.
Our professional team will handle everything from setup, running the foam machine, clean up, and tear-down.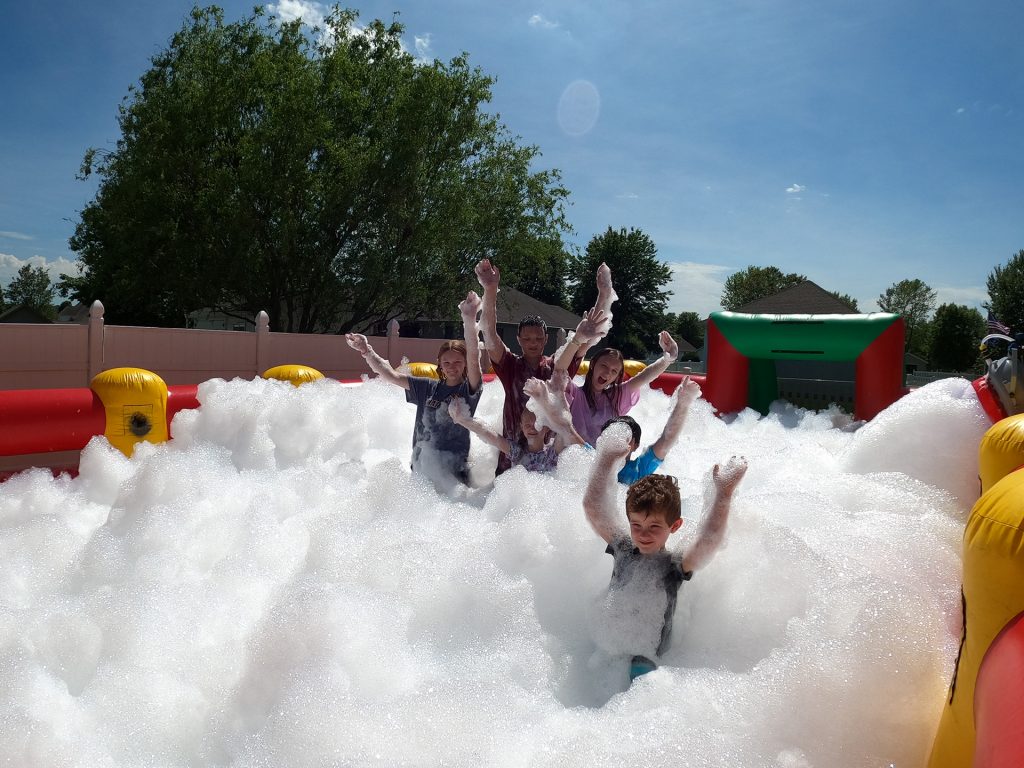 Whether it's a child's birthday party, college party, night club event, bubble run, church camp, or festival, FunTimeFoam is clean and safe fun!